2017 AMA Motocross Round 7 Southwick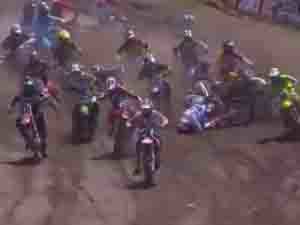 Lucas Oil Motocross round 7. The 450 class is a big surprise this year. Tomac has the red plate back. The question is: how long can he keep it? Here we have the full replay from the seventh round of the AMA Motocross Championship 2017 from Southwick.
I'll embedd the full replay of every moto as fast as possible and post it on facebook and twitter.






You won't find result's or spoiler's on this site!



250 Moto 1

2017 АМА МОТОКРОСС КЛАСС 250 ГОНКА 1 ЭТАП 7 von komersant



450 Moto 1

2017 АМА МОТОКРОСС КЛАСС 450 ГОНКА 1 ЭТАП 7 von komersant



250 Moto 2

2017 АМА МОТОКРОСС КЛАСС 250 ГОНКА 2 ЭТАП 7 von komersant




450 Moto 2

2017 АМА МОТОКРОСС КЛАСС 450 ГОНКА 2 ЭТАП 7 von komersant



Comments