FIM MXGP of Portugal round 12 full race 2017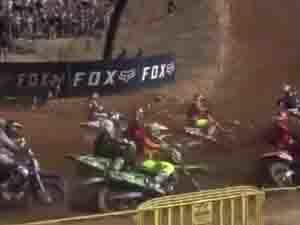 Watch the full races from the twelfth round of the FIM MXGP series. This weekend the race was in Portugal. Here we have the full races of MXGP round 12. Cairoli already has a big pointslead. Lets see if someone can match his speed in Lombardia.







You won't find result's or spoiler's on this site!




MX2 race 1
following…




MXGP race 1

2017 MXGP ПОРТУГАЛИЯ ЭТАП 12 – MX1 ГОНКА 1 von komersant
MX2 race 2
following…




MXGP race 2

2017 MXGP ПОРТУГАЛИЯ ЭТАП 12 – MX1 ГОНКА 2 von komersant
Comments