Tag Archives:
McElrath
Watch the onboard footage from Cianciarulo and McElrath. Two of the heaviest hitters in the 250 devision. Here we have their GoPro material from Oakland.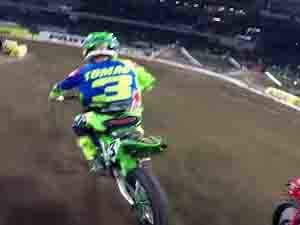 In this we have the onboard footage from round three of the front runners at Anaheim 2. The new format shaked up the points standings in both classes.

Watch Justin Hill, Jessy Nelson and Shane McElrath supercross preparing for the next Supercross Race.